Brand:
TOP DELICACY
Brand Introduction:
TOP DELICACY is a fruit and vegetable brand under Guizhou Dinghao Fruit Co., Ltd. Its business scope is: watermelon; banana; apple; fresh fruit basket; fresh vegetables; fresh fruit; grain (cereal); plant seeds; fresh horticultural herbs ; edible plant roots、
Brand Slogan:
Ecological hometown, mountain wild race
Brand Maintenance:
Establish TOP DELICACY big data whole-process security traceability platform
Established AVETA kiwifruit intelligent non-destructive photoelectric sorting line, which can automatically detect 12 internal and external indicators such as size, weight, VC content, pests and diseases
Established a dynamic air-conditioned fresh-keeping warehouse with a capacity of 6,240 tons
TOP DELICACY kiwifruit is produced in Xiuwen County, Guizhou Province, which is very suitable for kiwifruit cultivation no matter the altitude or the climatic conditions. It is called "one of the most suitable areas for kiwifruit cultivation in the world" by industry experts.
"TOP DELICACY" selects the mountain race "Guichang", "long" is the most expensive, and "shape" is rare. At the moment when everyone is fighting for their appearance, 7 is not very differentiated in appearance, which makes it jump out of many domestic and foreign kiwifruit products. The high value of the product has caught the attention of consumers; the high quality has caught the stomach of consumers. Its sour-sweet ratio can be rated as a diamond, with 7 points sweet and 3 points sour, giving consumers the ultimate taste bud experience, and VC Very high content.
Each TOP DELICACY kiwi fruit has been traced throughout the whole process, and each has an ID card, that is, a QR code. Consumers can scan the QR code to inquire about the fruits in their hands from breeding, planting, growth, fertilization, results, etc., and at the same time monitor whether the various indicators of the input exceed the standard. On the other hand, researchers will use big data to monitor the climate and environment of the orchard in real time, soil conditions in a radius of tens of kilometers, water quality monitoring, disease and insect pests in each season, and the use of inputs. Mountain races are more organic green.
Dinghao Fruit Industry is facing international competition. In the process of planting and operation, it adopts the "five unification" model to carry out brand marketing in domestic and foreign markets. It is at the forefront of the country and has truly achieved: unified market image, unified price policy, unified Channel planning, unified brand operation, unified standardized management.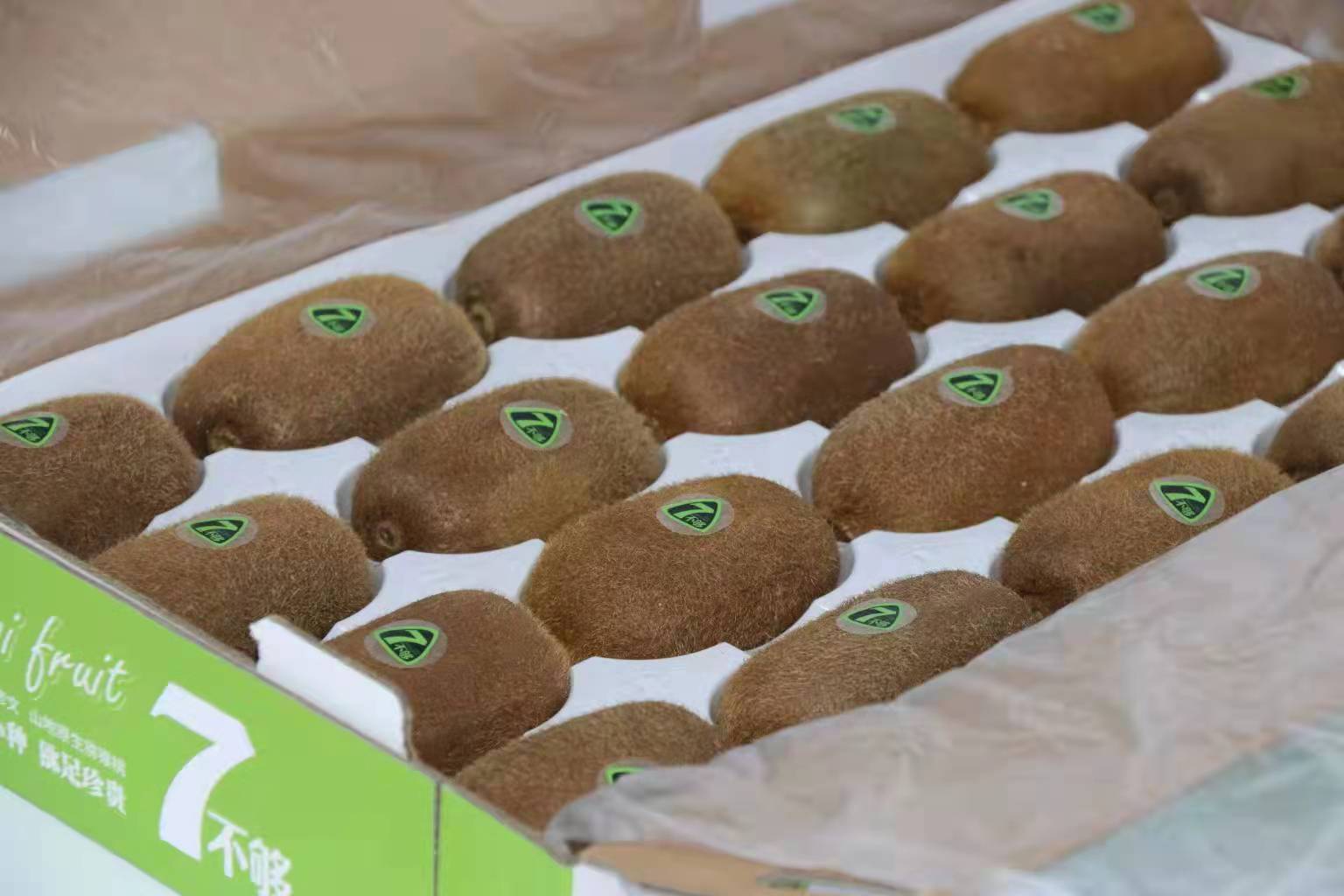 With the development concept of "establishing modern enterprises, developing characteristic industries and building well-known brands", the company fully implements the whole industrialization strategy, gradually establishes the production, processing and sales industry chain and a smooth domestic vegetable market network, and conditionally carries out vegetable operation in major regions.